Wings - Electric mobility network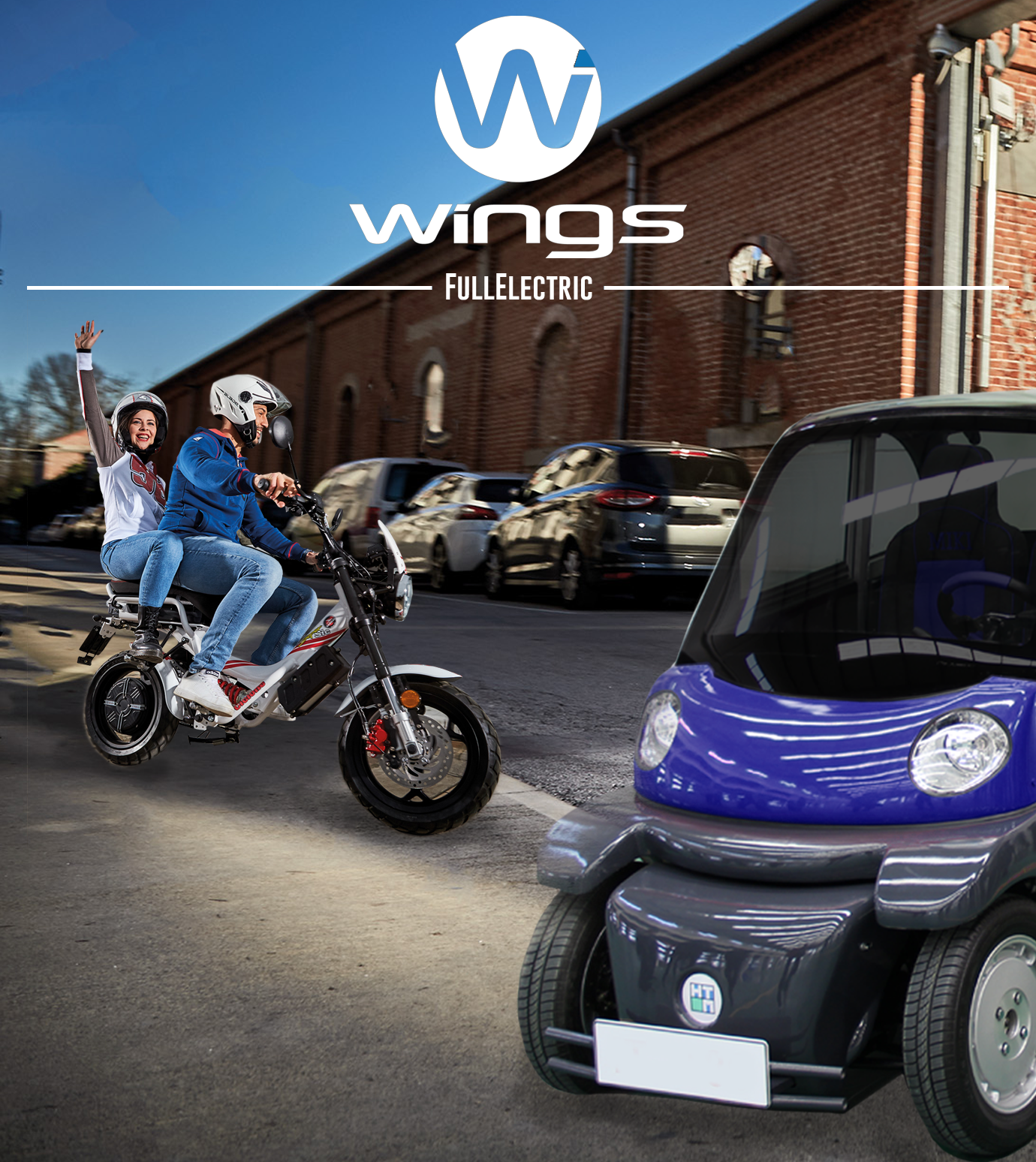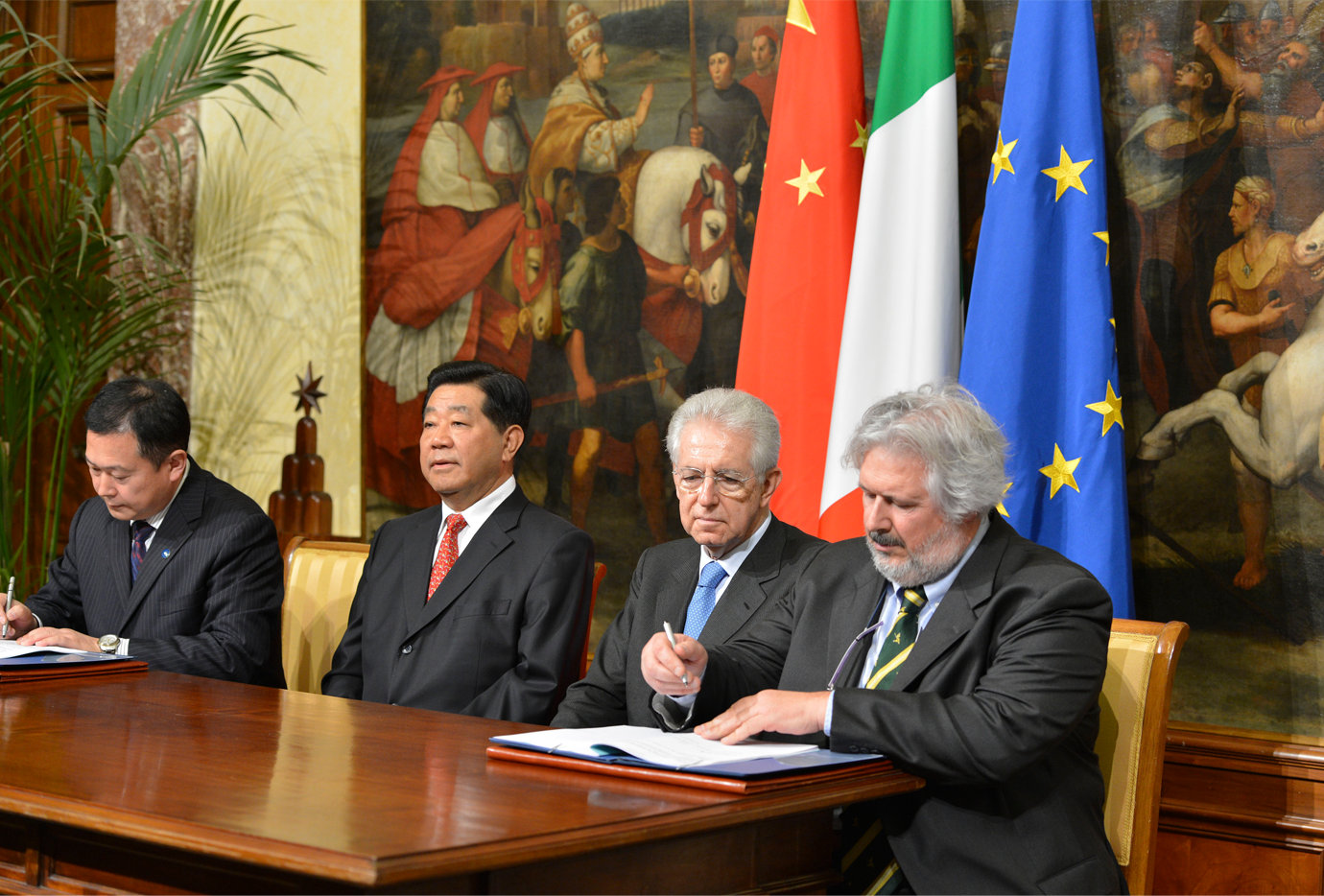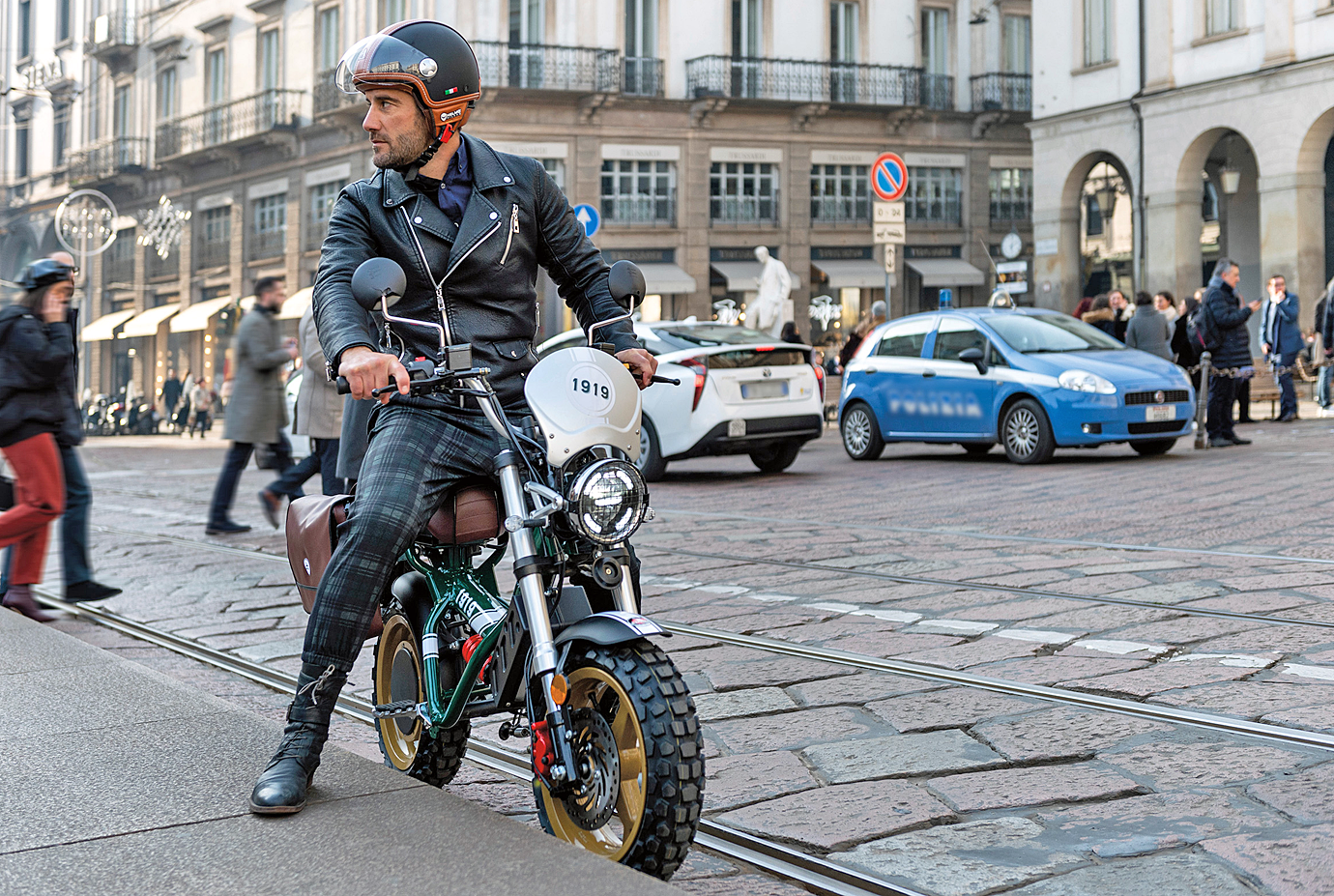 Wings is a leading company of an organization and network of companies entirely dedicated to electric mobility, in all its forms.
Several partner companies participate in this organization, each operating in fields of interest and distinctive sectors that are integrated organically with those of other companies.
This feature allows Wings to stand out markedly from competitors on the Italian and European markets.
The competitive advantage arises mainly from the lean and fast actions and interactions on these sectors and from the integrated design and development, obtained from the close relationship between the different companies of the group.
Wings develops specific operation plans for different business areas or product categories such as ebikes, mopeds and electric motorcycles, tricycles and quadricycles and other types of electric vehicles. Wings is therefore present on a wide panorama of electric mobility markets.
The main activities are concentrated and focused on Research & Development, market and sustainability analysis, research of new products and suppliers, validation of products and production processes, purchasing and procurement management, marketing, after-sales service.
Wings operates mainly on countries and areas as
Europe and Asia for technical and research activities,
Europe for commercial activities.
The experiences and relationships gained over decades of activity in the sector and / or related sectors in these areas allow Wings.
to quickly identify the technical and / or commercial partners that best meets the requirements of each project
exploit significant operational synergies with partners operating in the same field of Wings
Wings maintains a consistent level of investment to increase its competitive advantage and in recent years has strengthened
the research and development of new versions of electric mopeds
the research of new products and suppliers complementary to the proprietary product lines
the promotion and sales in the European market with the establishment of further distribution agreements in different European countries
the development of new tools and solutions for direct sales and internationalization
the strategic consulting and services in product development, scouting and purchase of products in Asian countries
the process of integration with its business partners, such as the acquisition of 10% of the shares of Terravision Electric Italia srl

Aitour
AITOUR is a German company with operations in Asia as well, which, building on decades of experience with ebikes, has been strongly specializing in the emerging electric cargo bike and trike sector since few years with some high-tech solution and atractive design.

Aitour
The company, located in San Marino, is a primary player in the Italian urban and mid-range mobility market since 15 years. It owns the brands Armony, Garelli, Mosquito and Futuro, brands that has been pioneer in Italy in the world of electric two wheels and Green Mobility

Eagle Power srl
The company located in Ronchis (UD) deals with research & development and engineering of 2,3,4-wheel vehicles for private and / or instrumental use, applications for agricultural machinery, marine applications, transportable products for storage, electric motors and complete power train for vehicles (including batteries).

Huracan Srl
The company, located in Farra di Soligo (TV). has a long experience in the entire field of electric power train and powered two wheels. The company develops, manufactures and / or distributes a wide range of products and powertrains full made in Italy, with extreme commitment to the quality and reliability of the solutions provided.

Proud Eagle ltd
The company located in Wuxi (China) deals with the production in the Asian market of motors and complete power train, electronic control systems and batteries for electric vehicles. Proud Eagle solutions are used in several Wings vehicles and by numerous European and Asian electric vehicle manufacturers

Terravision Electric Spa & Terravision srl
The company located in Desio (MB) offers passenger transfer services from the airports of the major European cities to the respective city centers. The company has created and started a showroom and assistance workshop dedicated exclusively to electric mobility "conveying" the values of environmental sustainability with 2000 square meters dedicated to a showroom for the exhibition of electric vehicles such as: bicycles, tricycles and scooters and an assistance workshop specialized in the repair of electric vehicles, in the transformation of traditional bikes into ebikes, in the customization of vehicles